Comedy in 2021
Check out these rockin' shows at downtown and metro Vancouver venues!
While you're here, why not check out articles from our blog?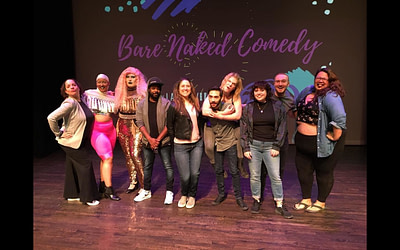 I first figured out that I was dealing with depression and anxiety in my early 20's. Originally, I thought that my asthma was getting worse. Every day I would wake up and my chest and throat would feel tight. It felt like someone was sitting on my chest and lightly...
read more
The Talent
Meet some Comics we are proud to showcase in Laugh Wild shows!
Simon King
Yumi Nagashima
Sharon Mahoney
Ed Hill
Comics! Want to Join our Laugh Wild line-up?
Kwasi Thomas
Darryl Lenox
Business Owners! Interested in hosting a Laugh Wild show?
Get in Touch
If you'd like to know more about any of the shows, classes or workshops we produce, if you're a local business owner/manager and would like to discuss having a show at your venue, or if you're a comic and want to chat about performing — please get in touch, we'd love to hear from you.
Nina Wilder
Owner, Laugh Wild Comedy
ninawildercomedy@gmail.com
+1 604.880.0320
Our Venue Partners
Shout out to our local business partners for hosting amazing comedy!